I'm back! Actually, I never left. I have been training for the Pope's arrival....
Huh?
Yep, I am in training.....
You see......
Big Sis and I volunteered the weekend that he is in Philadelphia. As such, the government has closed the roads and has made travel in and out of town tricky. With that, I entered a lottery to be eligible to purchase transit passes. That was step one. I actually won the lottery (in a matter of speaking, since I still have to pay upfront for train fare and find someone to drop us off at the station since there will be no parking spaces...).
Now that we have overcome one hurdle, my criminal background check came back clean and I am eligible to give up my weekend, find transportation to the city, and walk to my post. This walking could be several miles. Therefore, I am training!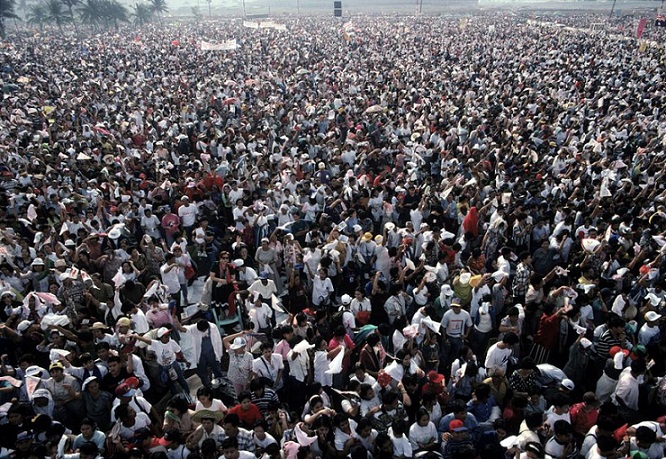 The training is actually quite simple. I am walking five miles each day and wearing out my feet and sneakers. By walking, I am strengthening my legs and core and improving my endurance. I have another six weeks to get into Pope-shape and I believe that I probably need an extra six weeks. Perhaps the Pontiff could hold off until October. No? OK, on to the big kid.....
Hmmmm.....where did I leave off?
Oh yes, he has a hip problem that he blames on his parents. 'natch....it's actually my fault since I have the same problem. But, get a grip!
Dad told him to ease up on training and he will continue to fund his venture. In a way, it is like graduate school and I am his scholarship. Oye!
The big lefty mentioned that the Cubs former number one prospect is training with him. Apparently, he hurt his shoulder pitching. The Cubs gave him six months to rehab. When he was not ready in the aforementioned 6 weeks, the Cubs cut him.
After he was cut, he packed his bags and traveled to Seattle. This is brutal. I get it from a business perspective. Yet, from a mother's point of view, this is heart wrenching. The poor guy.....
Anyway, I can't worry about another pitcher. I have my hands full with one.
The trainers told the big guy that once he was ready, they would get him on a major league team. He was so excited that he hurt his hip by over training.....step by step....little by little. You will be ready for spring training...
OK, got to get moving.....I have another few miles to complete before the end of the day. After all, the Pope is not going to change his schedule for an out of shape BP mom.
I'm walking.....
Peace!