I'm baack! But not for long. Getting ready for the Texas trip. Yes, he is going. Yes, Tink and I are packing our bags and trying to download our boarding passes without success. Anyway...where did I leave off? Hmmmmm....
Not sure, so I am going to move forward. This week was filled with some angst and a new slider. Yep, the angst was on the part of several of the players who are not making the trip including LW. Remember, LW broke his hand when he hit a guy in the jaw a month ago? Well, the cast came off this week and he thinks he is ready to pitch. When his name was not on the travel roster, he cried. Yikes....several other pitchers were also left off, but the big leftie was on. Whew.
Unfortunately, Tink and I did not make air travel arrangements since we were unclear as to whether he would travel. Therefore, we got stuck with off hour, one stop travel that will take 8ish hours to get to our destination. No big deal. We'll have Starbucks coffee and Skittles. True, Skittles is not on the WW 360 plan, but I am ditching it for the weekend of Tex-Mex food. And so, we must be at the airport tomorrow at 6 am. We'll get to Texas by 1 pm and go right to the stadium in our rented Ford Fiesta.
On to the team....the big kid threw a bullpen this week and his 88 mph fastball was not a fluke. His surgeon will be pleased to hear it. His ligament was stretched out and therefore his velocity dropped over the past few years. With an intact ligament, there is plenty of room for acceleration. Amazing!
Also, the pitching coach had told him during his freshman year to eliminate his slider. On Tuesday, he brought is back. And so, for his 21st birthday, he has received permission to use ole faithful-the slider. Nice.
Speaking of birthdays, he turns 21 tomorrow at 8:49 pm. That's right. I have a 21 year old son and it makes me sound old. But I don't feel it. I gave him my blessing to go out with the guys tomorrow night. Tink and I will figure out what to do after the game. It's no big deal. He can have a blast with the team. But no! He told dad that he wants to go out with us and that we can 'protect' him and his reputation. Huh? Well, here is the way he sees it. He is on a business trip. There is no room for partying and such. He needs to be on top of his game and in good physical condition. Therefore, drinking to excess is out. He uses me as the excuse...."my mom insists on taking me out tonight...sorry guys...." and there you have it. I am the bad mom here :-)
He did say that he wanted a beer for dinner. Sure....want a bottle or draft? It will be odd to see him drink. I know that he parties....Lord, I know...but I have never seen him drink a beer or shot. This will really bring it home to me when I watch it. I am not sure if I am ready.....willing...able....this is it. He's 21....legal in all 50 states....can vote.....run for office.....is no longer a minor....yikes!
I guess that our little party will be bittersweet. I just cannot cry. Hold on....no tears....no sobbing...no reflecting back when he was a little boy holding his plastic Fisher Price baseball bat and hitting the big white balls off the tee. No more little boy who would grab his Curious George books and recite the first several lines....."Curious George....was a very curious little monkey...." We would read them over and over again....no more peanut butter and fluff sandwiches in his lunchbox....no more begging him to study his spelling words, tying his shoes, buying new cleats that are 'cool' or bribing him with sodas and ice cream. It's over...a new beginning....memories, light the corner of my mind....(oops, sorry Barbra).......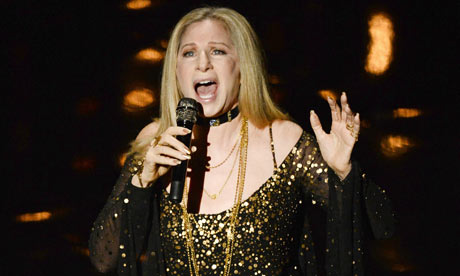 Back to traveling. I am excited about Texas. The temperature is going to be a balmy 65 degrees...the food is amazing...and I am leaving my laptop at home. That's right. I will be writing my blog either on the hotel computer or on legal paper and transcribe it on Monday.
Now, I gotta run. Work...pack....and stuff like that...go team!